Carson Dellosa
Palermo Books & Educational Materials Presents
Carson Dellosa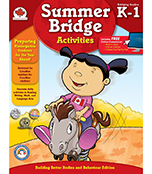 Carson & Dellosa Offers relevant and meaningful
educational resources for STUDENTS,TEACHERS & others in the Education Industry. Products are designed
for the Young. Materials are decorative; unique and useful, They are intended
to inspire and engage students. Plus,
they can be used to enhance and/or subsidize lesson plans …
So go ahead, sign up with Carson Dellosa to access their entire collection of Interactive workbooks, and standards-that Make-n-Take products!
xxxxx
Decorate the Classroom
A Bouquet for Your desk - A Sweet Companion for the Classroom
xxxxxx
Click the below Banner visit all Products
BUY DIRECT
Purchases $37.10+ are Rebate Eligible
No products found.